Categories:
Other Brands
Ok, so "giant hip" is perhaps not the most positive set of words for most women, but stick with me here – this bag is worth it. I've been conducting a search for my perfect mini crossbody bag at a perfect price over on Savvy, and I think I know why I've not been able to find one that makes me want to settle down and have a family with it – my perfect minibag can't be found at a perfect price. I love the Balenciaga Giant Hip Crossbody Bag and none of you can stop me. It's small, it's brightly colored and I want to take it everywhere I go. It will only hold my keys, cards and Blackberry, but I guess I don't really need anything other than that, do I? I mean, my sunglasses live on my head, not in my purse. I'm good to go. This little guy is just so darn cute. I'm a Balenciaga fangirl through and through, and I love that they shrunk down the motorcycle aesthetic that I so thoroughly love to fit in with the current minibag trend. The colors range from the sunny, summer-appropriate yellow that you see here all the way to black (and include everything in between – this is Balenciaga, after all), and I defy you to tell me that you can't find a shade to suit your wardrobe. The strap can even be doubled over through the handle attachment to serve as a small shoulder bag. For those people out there that don't dig the Balenciaga aesthetic, this bag isn't going to convince you. But if you're like me and love the tough hardware and super light-weight leather in all of its candy colors, then I've found your perfect minibag. Now only if the price was commensurate with the size…
Looking for a simple, no-frills bag that could pass as an everyday bag? Look no further as Balenciaga's Giant 12 Hip leather shoulder bag might just be your perfect bet. People fell in love with Balenciaga's Motorcycle inspired bag, this one is a shoulder bag that is also found from the Giant collection. Adding a tiny, itsy bitsy, teeny weeny amount of darling chic to your everyday casual ensemble, this bag might prove useful aside from the fact that it looks so dainty and cute. Pair it with your favorite jeans and your favorite pullovers and you'll be good to go. Ohh, did we ever mention that it looks absolutely fantastic over your simple separates? But mind you, it looks extra plush if paired with a bright red sweater paired with white pants. Aside from subtly complementing your outfits, here are some of this bag's features that you might totally dig in: made in Italy, in taupe color, made from lamb leather, has zipped top, zipped front pocket, twill lining, internal zipped and slot pockets, framed hand-held mirror and an adjustable shoulder strap perfect for wearing it cross-body. It has the following dimensions: 15 x 23 x 5 cm (H x W x D), priced at $755 USD or €645 euro.
Tags: bag Balenciaga Shoulder
comnum(0) tbcount(0) tbcount(291)
Categories:
Other Brands
Following up on our previous post about the Balenciaga Giant Hip Shoulder Bag, we're going to share an important mini bag today. This bag is inspired by the iconic Classic City; so say hello the Balenciaga Giant Wallet On Chain Bag.
Crafted from grainy lambskin, but with a tough motorcycle look, it's clear that a lot of elements are copied from Classic City Bag. Take for example, the belt buckle detailing on the edges with studs. Or the front pocket with a studded metal plate underneath.
The chain strap adds a dose of tough-luxe attitude, carry it on your shoulder or remove it to change the Gaint WOC into a large wallet (or a clutch bag).
The exterior features a zipped flap pocket and the interior is well-structured, it includes two compartments, a zipped centre compartment, two bill slots and twelve card slots.
This is a casual chic bag, perfect for the winter and for the evenings as well. It copes perfectly with outside-wear like jackets and jeans.
Measuring 5' x 8.5' x 1' inches, priced at $1145 USD, €1209 euro, $1985 AUD, $10300 HKD, ¥155000 JPY viaMyTheresa.
Balenciaga Giant Chain Wallet Shoulder Bag
Price: $1208 USD, €1080 euro, $2080 AUD, $10800 HKD, ¥163000 JPY
Tags: Balenciaga wallet Giant
comnum(0) tbcount(0) tbcount(277)
Categories:
Other Brands
Presenting the Balenciaga Tool Bag. The Tool Bag was introduced during the brand's Fall/Winter 2016 runway show, which was the debut collection of Demna Gvasalia. The Tool line includes three different styles, shoulder bag, shoulder flap bag and clutch. It is a utilitarian bag that has a boxy silhouette and inspired by a plumber's tool bag. The shoulder bag features a dogclip closure with a leather handle and adjustable/removable strap. The shoulder flap bag also features a top handle with a detachable chain strap. It has a flap front with a push-lock fastening. While the clutch bag includes external slot and zipped pockets with snap-buttoned fastening. It can be carried by hand or on the shoulder, as it includes a chain strap. All bag styles are made of calf leather and have suede interior.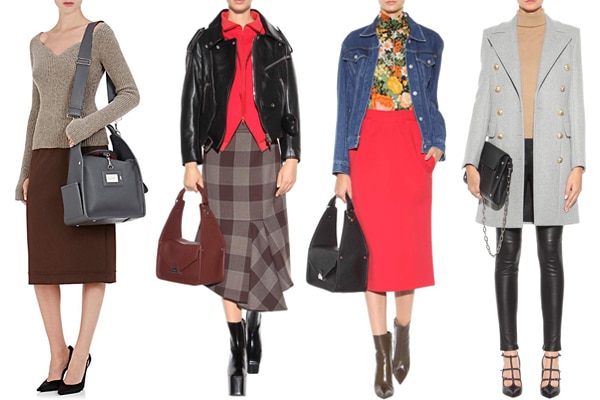 Style, Price & Size
| Style | Price | Size |
| --- | --- | --- |
| Balenciaga Tool Shoulder Bag | $2,395.00 (USD) | 10.5″ H x 11.5″ W x 7″ D |
| Balenciaga Tool Shoulder Flap Bag | $2,395.00 (USD) | 7.4″ H x 10.9″ W x 5.8″ D |
| Balenciaga Tool Clutch Bag | $1,895.00 (USD) | 8.3″ H x 13.3″ W x 1.6″ D |
Gallery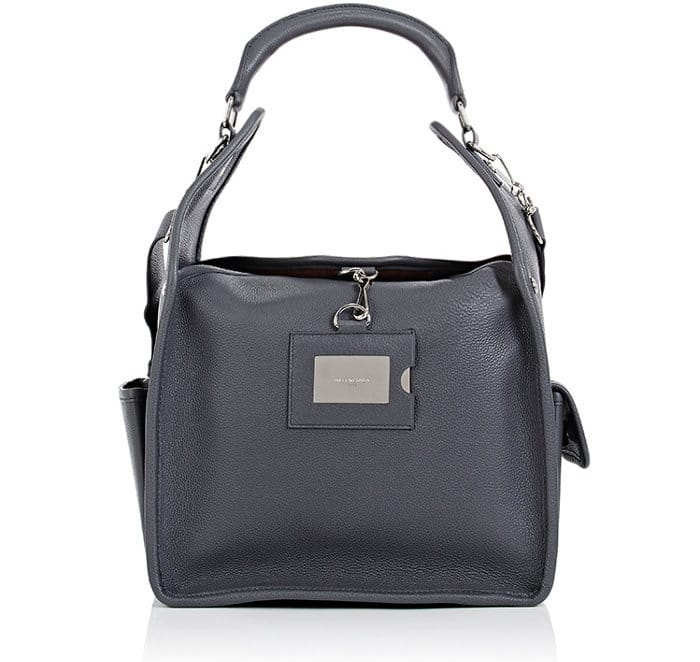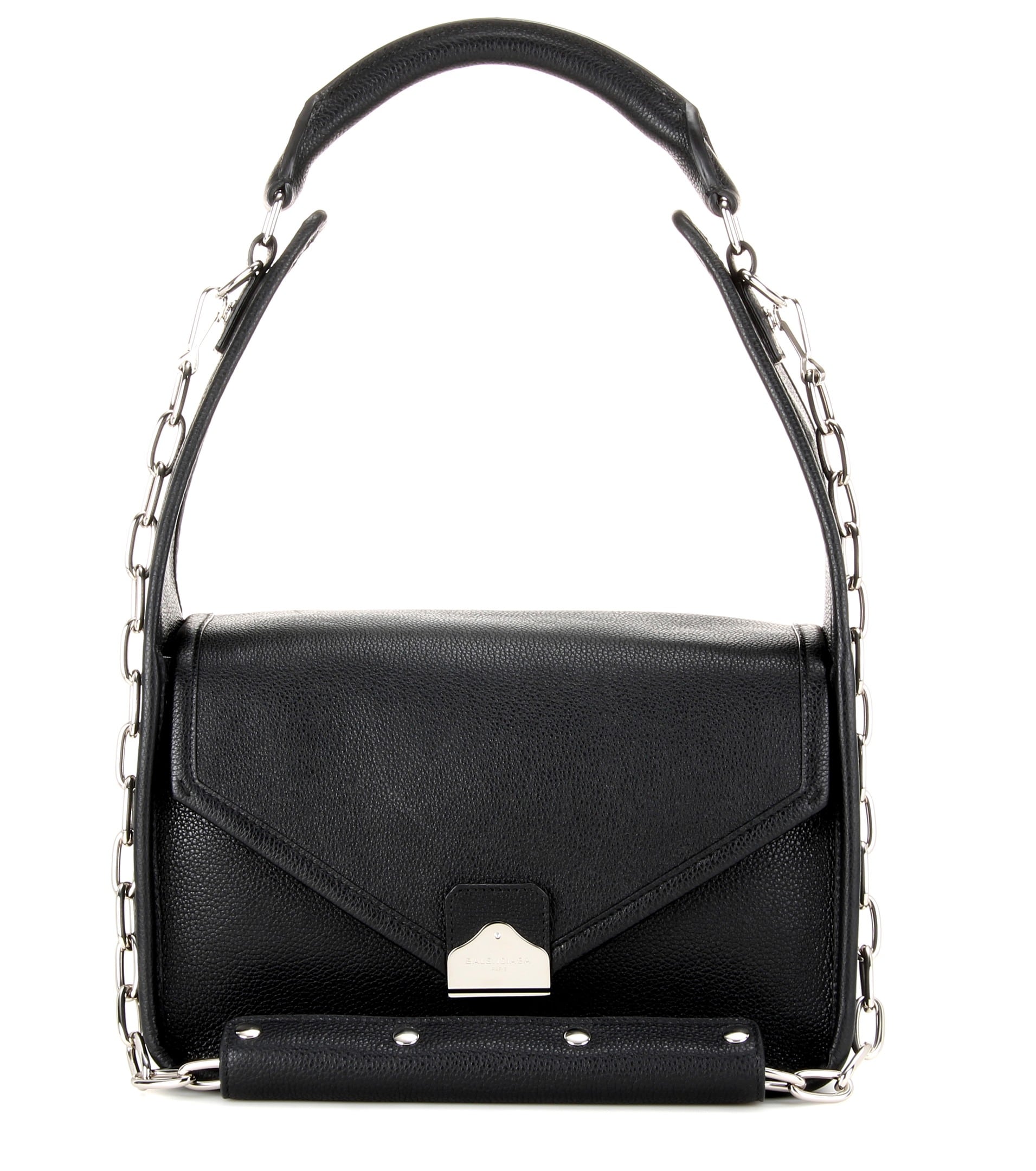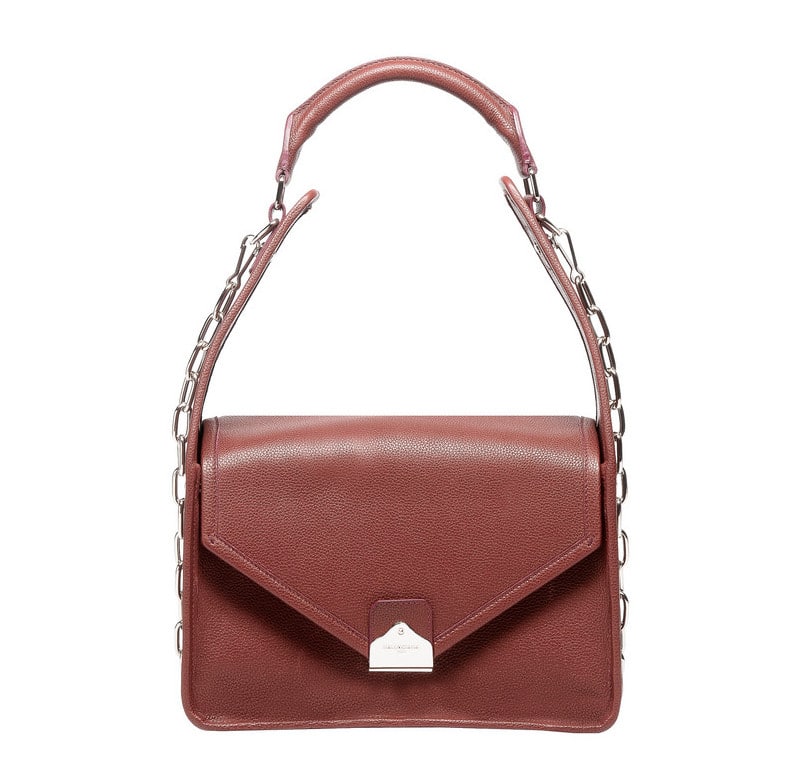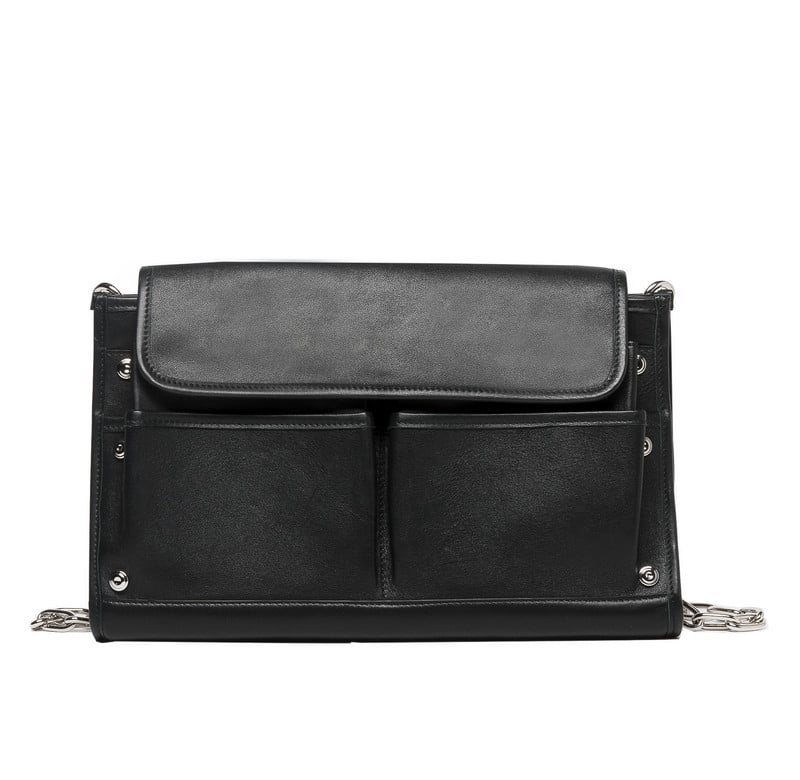 Tags: bag Balenciaga TOOL
comnum(0) tbcount(0) tbcount(281)
Categories:
Other Brands
Balenciaga Classic City Medium vs Small vs Mini
Just released for the Fall Winter 2016 Collection, a new size for the iconic Balenciaga Classic City Bag – it's the small size, also known as Balenciaga Classic City S Bag.
A few years ago, there was only one size available – the medium size. Then Balenciaga introduced the mini size and now the third size has arrived. So there you have it, more sizes, more choices, more shopping spree.
Let's compare the sizes:
Balenciaga Classic Mini City Bags: 9.4' x 6.2' x 3.5' (W x H x D) inches
Balenciaga Classic City S Bags (small): 11.7' x 7.8' x 3.9' (W x H x D) inches
Balenciaga Classic City Bags: 14.8' x 9.4' x 5.5' (W x H x D) inches
Basically everything has remained the same besides the size. It features the same hand-stitched handles removable strap for shoulder carry and front zip pocket. The interior features a zip pocket with Balenciaga leather labeled, a double phone compartment and leather-framed mirror.
Now what's more? Besides the Classic City Bag, Balenciaga has also introduced a few more versions, which are similar. For example, the Balenciaga Blackout City Bag, the Balenciaga Metallic Edge City Bag, the Balenciaga Giant 12 City Bag, all of these variations are also available in small size.
Let's go over to the prices:
Balenciaga Small Classic City Bag
Size: 11.7' x 7.8' x 3.9' (W x H x D) inches
Price: Normal leather; $1645 USD, €1295 euro, £975 GBP, $13400 HKD, $2580 AUD, ¥218160 JPY
Balenciaga Small Blackout City Bag
Size: 11.7' x 7' x 4.7' (W x H x D) inches
Price: Normal leather; $2450 USD, €1950 euro, £1465 GBP, $20200 HKD, $3890 AUD, ¥327240 JPY
Balenciaga Small Classic Metallic Edge city Bag
Size: 11.7' x 7.8' x 3.9' (W x H x D) inches
Price: $1895 USD, €1495 euro, £1125 GBP, $16200 HKD, $3120 AUD, ¥251640 JPY
Balenciaga Small Giant 12 City Bag
Size: 11.3' x 7.4' x 3.9' (W x H x D) inches
Price: Normal leather; $1835 USD, €1395 euro, £1035 GBP, $15000 HKD, $2890 AUD, ¥234360 JPY
Tags: bag Balenciaga City classic Small
comnum(0) tbcount(0) tbcount(327)
Categories:
Other Brands
A fresh and unique shoulder bag from Balenciaga, this one definitely caught our attention thanks to its boxy silhouette that it is inspired by a plumber's tool box. And oh, the name was already a giveaway. Introducing the Balenciaga Tool Shoulder Bag.
Sporting a grainy calf leather and parading its boxy silhouette as if telling the world that it's that one Balenciaga bag worth waiting for, this bag is all the more modern and stylish thanks to its detachable chain strap that further bolsters its tough, industrial vibe.
Knowing the needs of a cosmopolitan woman, this bag has a top handle making it a perfect shoulder fixture. On the other hand, you can carry it cross body thanks to its chain shoulder strap. It also features a push-lock fastening thus making it easier to access your belongings.
Measuring 7" x 11" x 6" (H x W x D) inches and is priced $2180 USD, €1955 euro, $3775 AUD, $19600 HKD, £296000 JPY via MyTheresa.
Tags: bag Balenciaga Shoulder TOOL
comnum(0) tbcount(0) tbcount(272)
Categories:
Other Brands
Last month, I expressed my appreciation of the recent marbleized trend, and this month, my love has yet to dissipate. Especially now that I've laid eyes on Balenciaga's latest Le Dix Cartable bag. It looked great in black leather with white piping, and now the style has been reinvented yet again in a print worthy of a Greek goddess or a Roman holiday.
There is something coolly unexpected about the brand's way with the pattern. In creamy white contrasted with black ripples, it resembles something that could have been snatched from a museum's ancient collection. Set on the silhouette of a ladylike top handle-to-modern crossbody, depending how you choose to carry it, it oozes sophistication. It appears Balenciaga has what it takes to make the Le Dix hold our interest for the long haul. I'm looking forward to seeing what motif they come up with next. Balenciaga Le Dix for $1,925.
Tags: bag Balenciaga S Crossbody LE DIX CARTABLE
Designer Bags, Wallet, Purse, Belt & Accessories Official Site, Best Price & Quality, Free Worldwide Shipping, Free Returns. Every Bag Is A Work Of Art - Handmade - Cowhide Art - Can Custom-Made

Categories

New Posts

Hot Posts