Categories:
Other Brands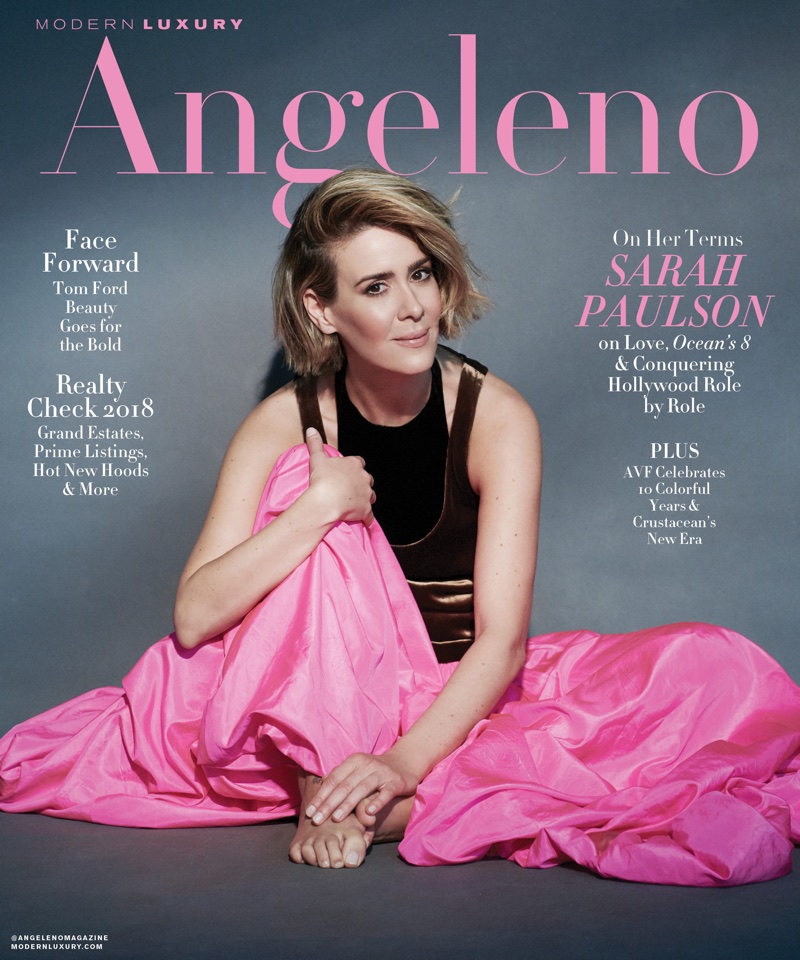 Sarah Paulson on Angeleno Magazine June 2018 Cover
Actress Sarah Paulson lands six covers for the June 2018 editions of Modern Luxury. The 'Ocean's 8' actress wears a Valentino gown on the Angeleno cover and on the Orange County edition she poses in a little black dress. Photographed by Brian Bowen Smith, Sarah wears glamorous styles selected by Karla Welch. For beauty, hair stylist Lona Vigi works on her wavy tresses with makeup by Adam Breuchaud.
Related: Sarah Paulson Poses in Haute Couture Gowns for InStyle
COVER SHOOT: SARAH PAULSON FOR MODERN LUXURY JUNE 2018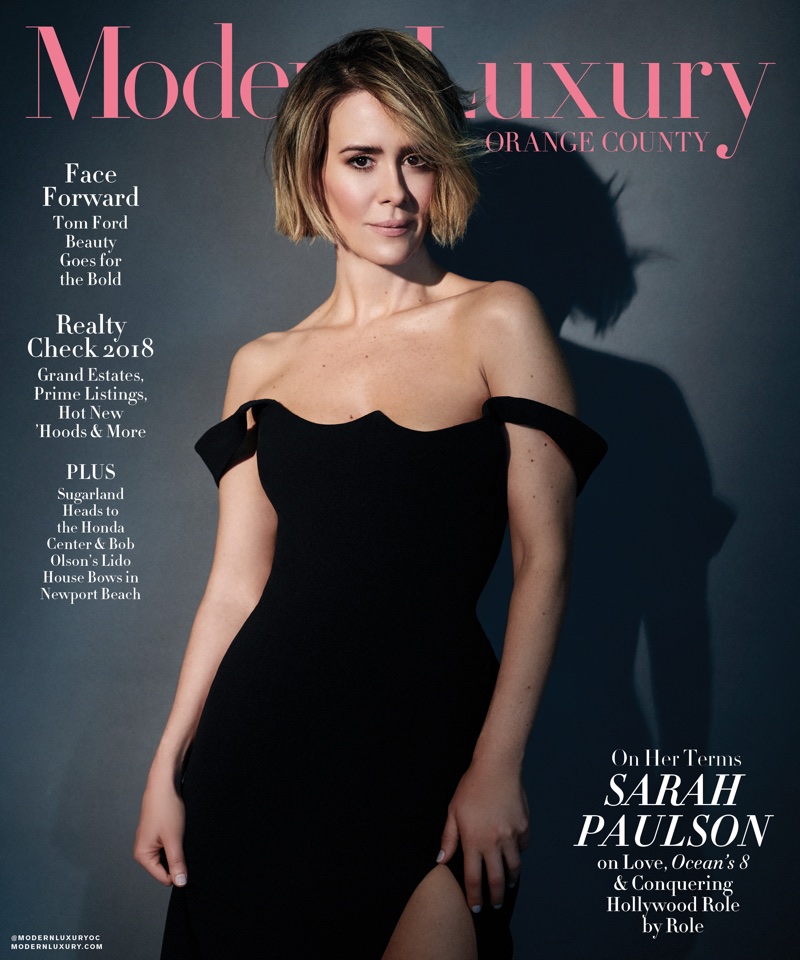 Sarah Paulson on Modern Luxury Orange County June 2018 Cover
SARAH PAULSON ON GETTING OLDER IN HOLLYWOOD
In her interview, Sarah talks about getting older while acting.
If being older means all the roles I'm getting to play now because of all the ups and downs and hills and valleys proceeding it, I say bring it on. You have no idea what your life will look like and where you'll be. And that's just what makes life so sweet. You cross your fingers, take a deep breath and jump. And that's really all you can do."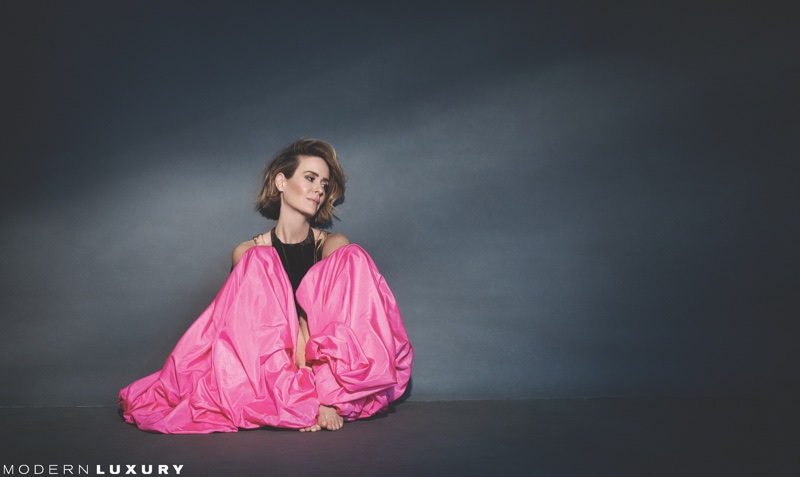 Actress Sarah Paulson wears pink gown from Valentino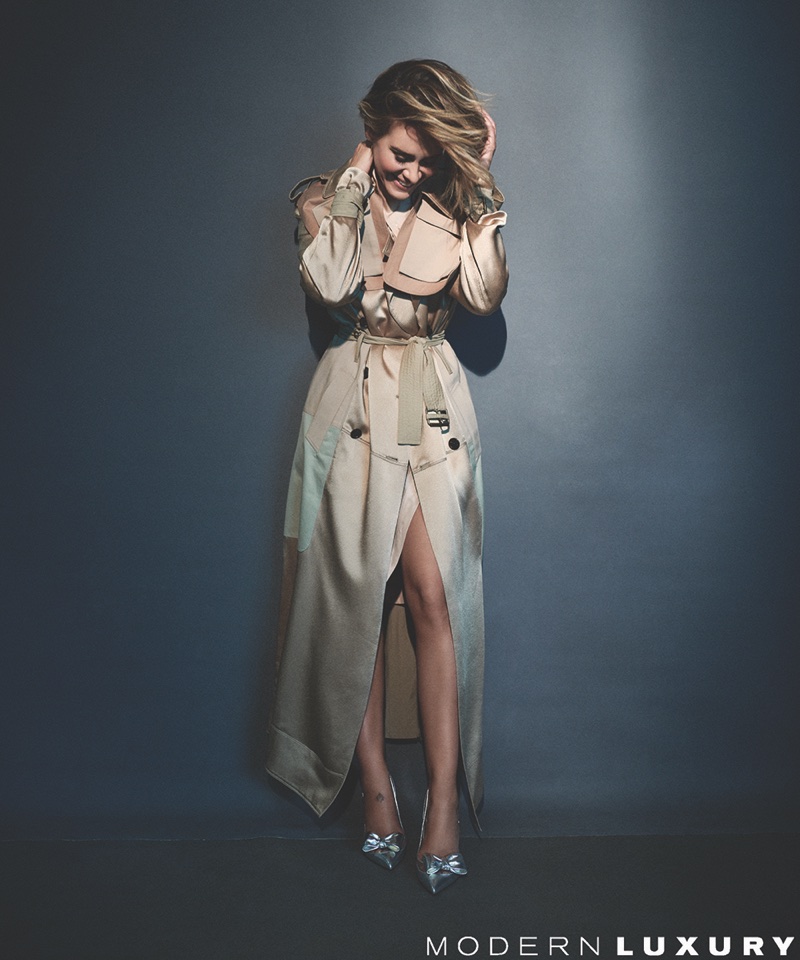 Sarah Paulson poses in Valentino trench coat, silk dress and silver pumps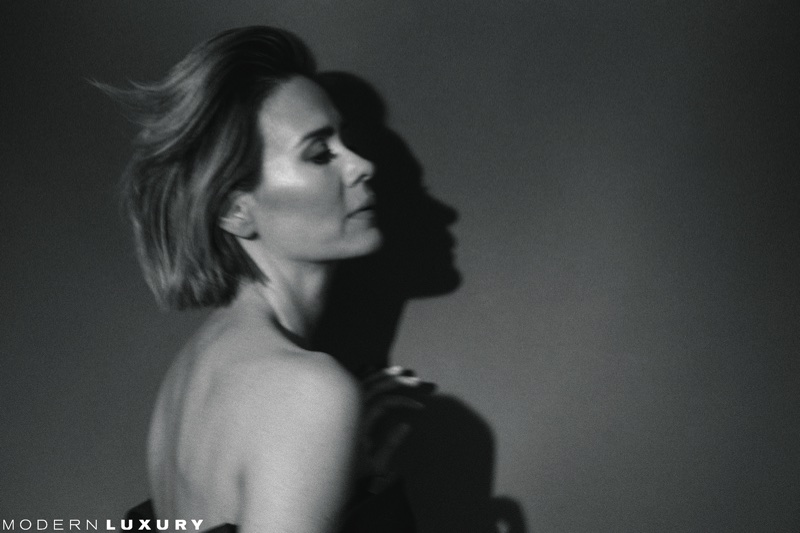 Photographed in black and white, Sarah Paulson wears Versace gown
comnum(0) tbcount(0) tbcount(289)
Categories:
Other Brands
The Celine Cabas Phantom Bag doesn't need any introduction. This bag is as iconic as the Luggage Bag or the Trapeze Bag. It's beautiful, daring and above all, spacious beyond our dreams. However, for the Spring Summer 2018 Collection there are new styles available. If you're not into the solid colors, then perhaps these multicolor designs can help you make the right decision.
The Design
The multicolor mixes and material used, makes this bag feel like back in the 80's. The horizontal stripes are painted in multicolor and very lightly designed. It's a stunning handbag, especially the Cabas Phantom Bag with the house's logo crafted on the front.
The Cabas Phantom Bag comes with two expandable side wings for extra storage and also a leather strap for practical and decoration purpose. It features two strong leather handles for hand carry or shoulder carry. And what's more important is that they're made from Cotton and Textile. Leathers are more luxurious, but these materials are very strong.
The Interior
The inside features one large main compartment, a zipped pocket and a double flat pocket. The bag has a lot of room and it's perfect for daily use or as a shopping bag.
The Sizes And Prices
Measuring 12' x 15' x 9' inches, priced at $1850 USD, €1300 EUR, £1200 GBP, $2400 SGD, $14500 HKD, $2300 AUD, ¥210000 JPY, 13500 CNY via Celine boutiques.
More Images And Colors
comnum(0) tbcount(0) tbcount(379)
Categories:
Other Brands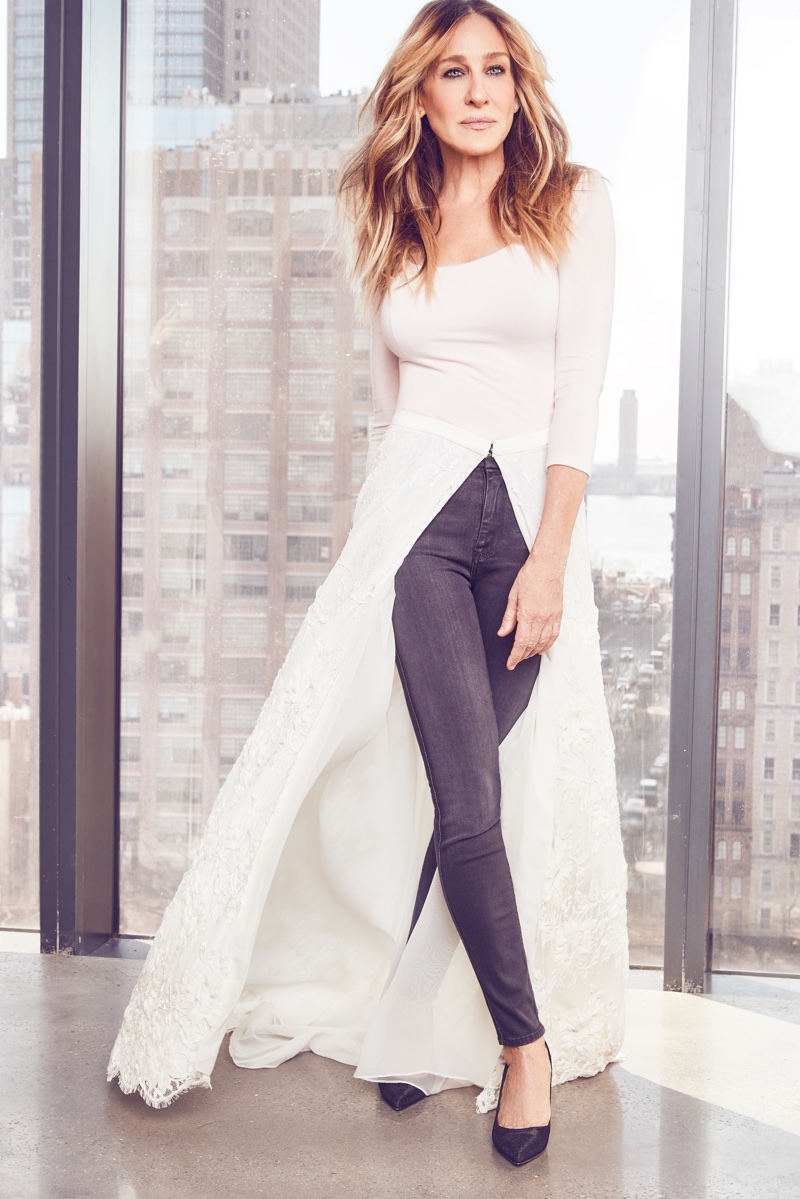 Just landed: SJP by Sarah Jessica Parker x Gilt showcases bridal designs
Actress turned designer Sarah Jessica Parker teams up with Gilton an exclusive bridal collection. The SJP by Sarah Jessica Parkerline offers up ten pieces ranging from bodysuits to dresses and skirts. Available in white, pink, blue, red and black, prices start at $295 and go up to $2,395. Beading, feathers, bow accents and pleating decorate the elegant designs. See some of our picks from the collaboration below, and shop more at Gilt.com.
Related: Sarah Jessica Parker Hearts New York in Bloomingdale's Campaign
SJP BY SARAH JESSICA PARKER X GILT BRIDAL COLLECTION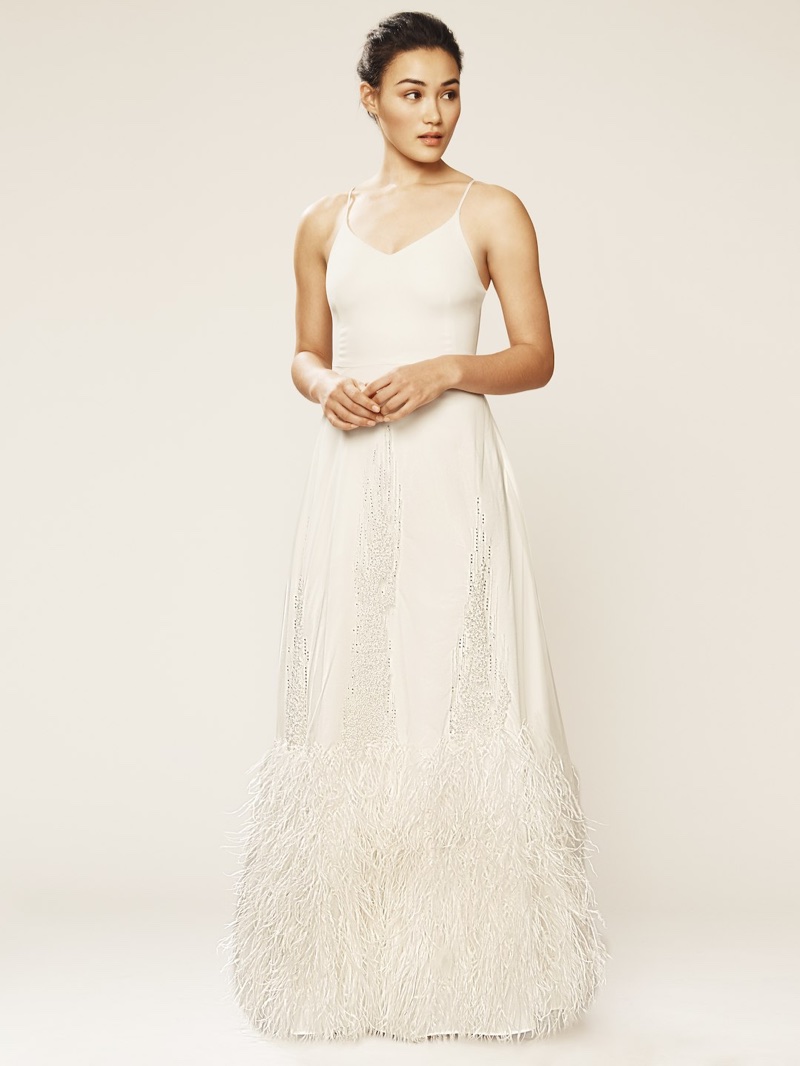 SJP x Sarah Jessica Parker Feather Dress $2,395
This elegant gown features a v-neckline with spaghetti straps and feather detail at the hem.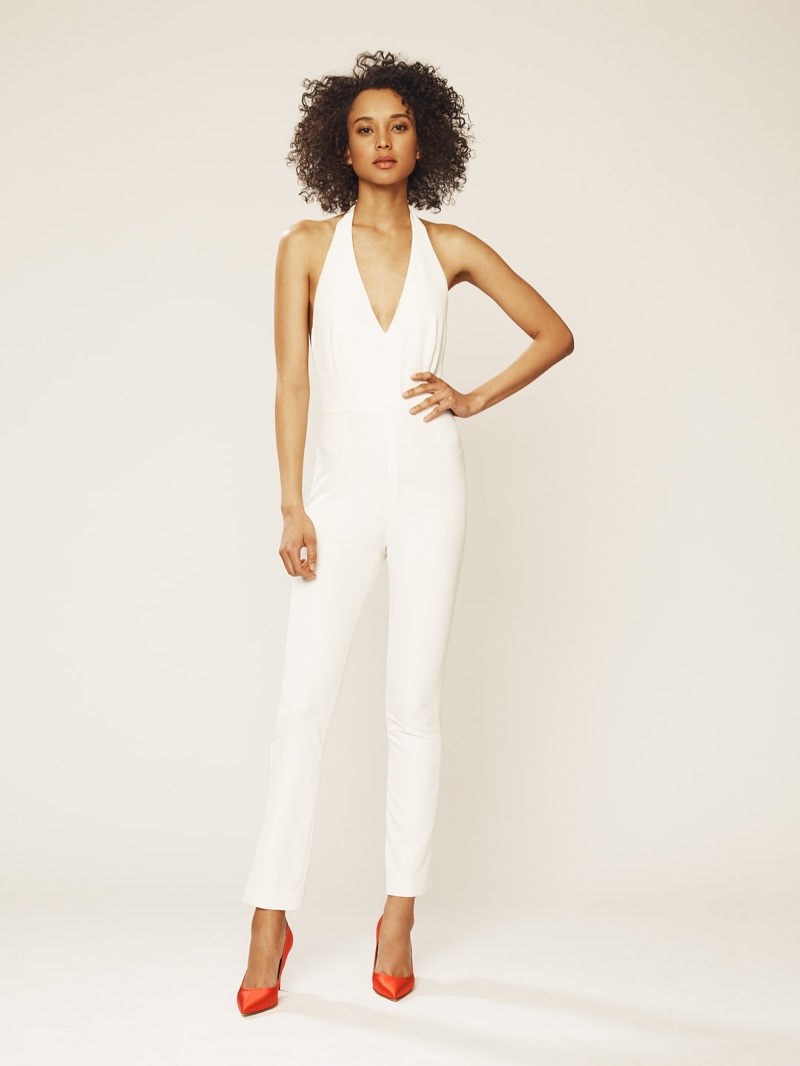 SJP by Sarah Jessica Parker Halter Jumpsuit $465
Whether for the ceremony or reception, a white jumpsuit makes for a chic bridal look.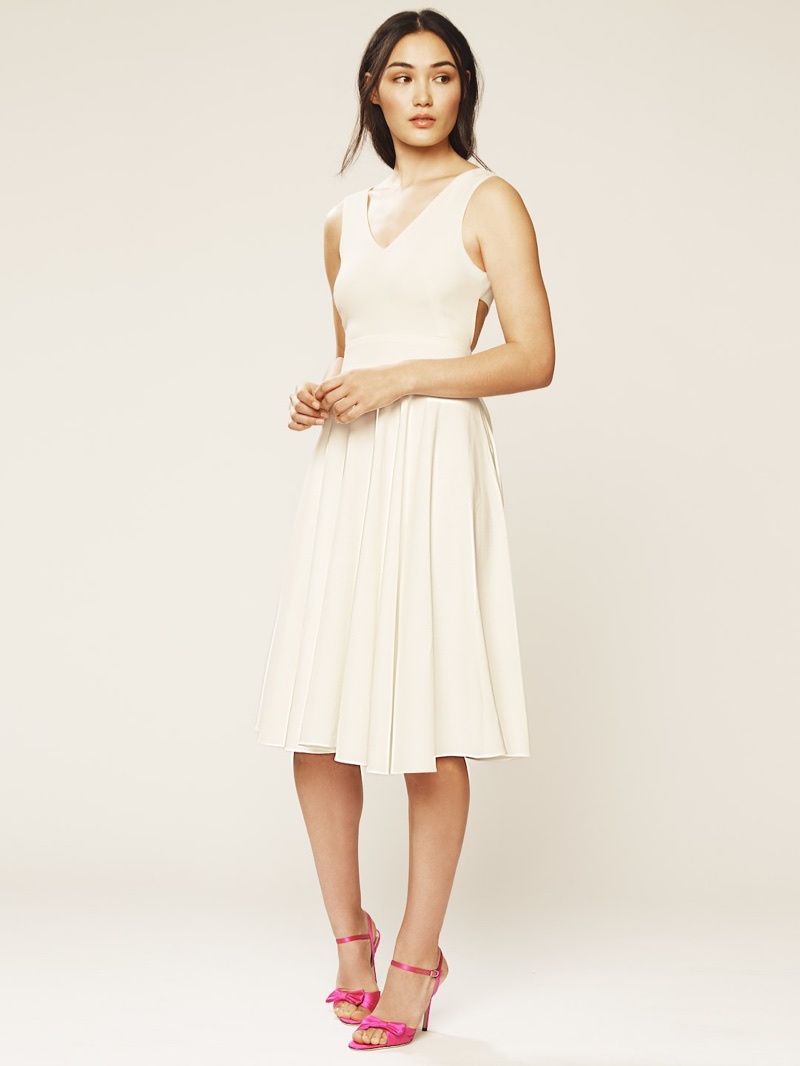 SJP by Sarah Jessica Parker Bow Back Dress $425
An a-line dress features an elegant bow detail at the back with a pleated skirt.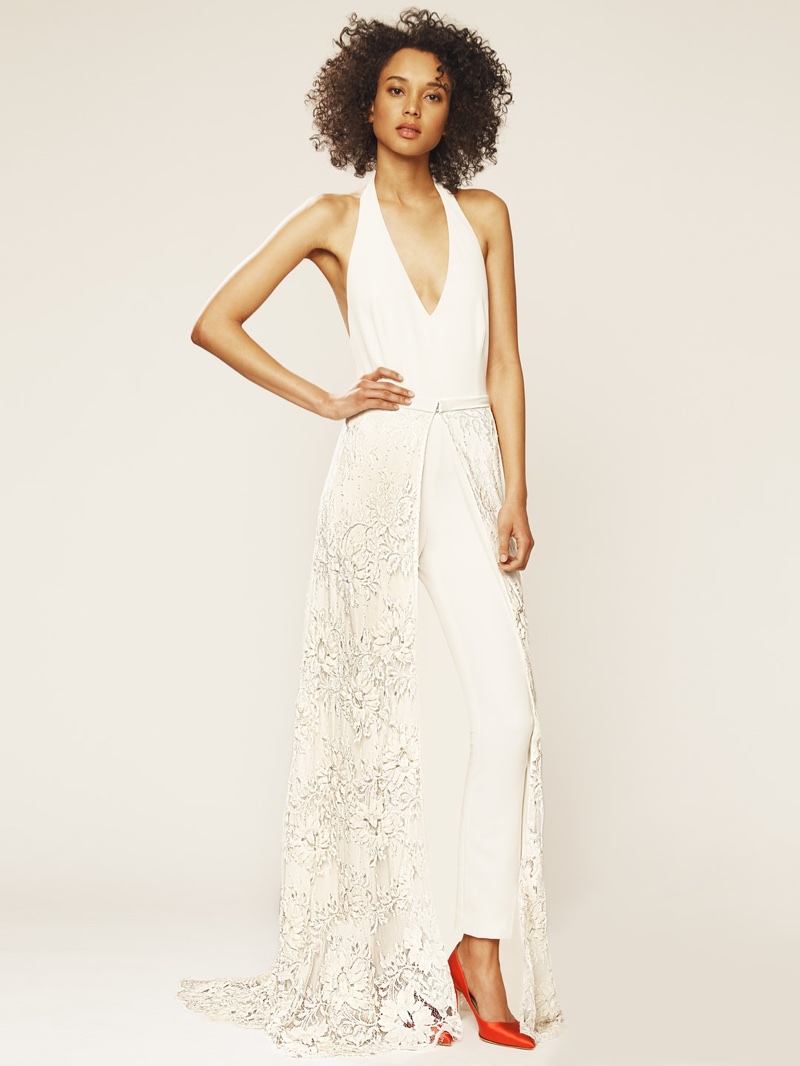 SJP by Sarah Jessica Parker Teatro Skirt $1,795
Turn up the glam factor in a beaded skirt that's perfect with a jumpsuit or miniskirt.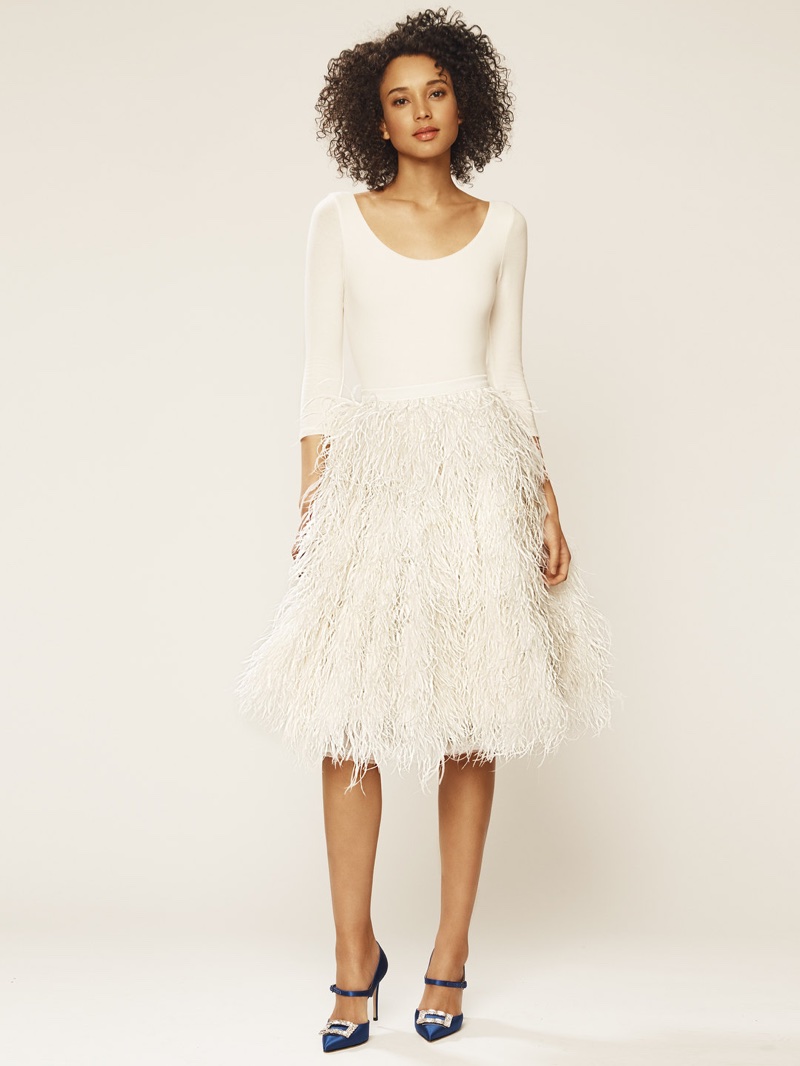 SJP by Sarah Jessica Parker Feather Skirt $795
Stand out from the crowd in an A-line skirt featuring a luxe feather finish.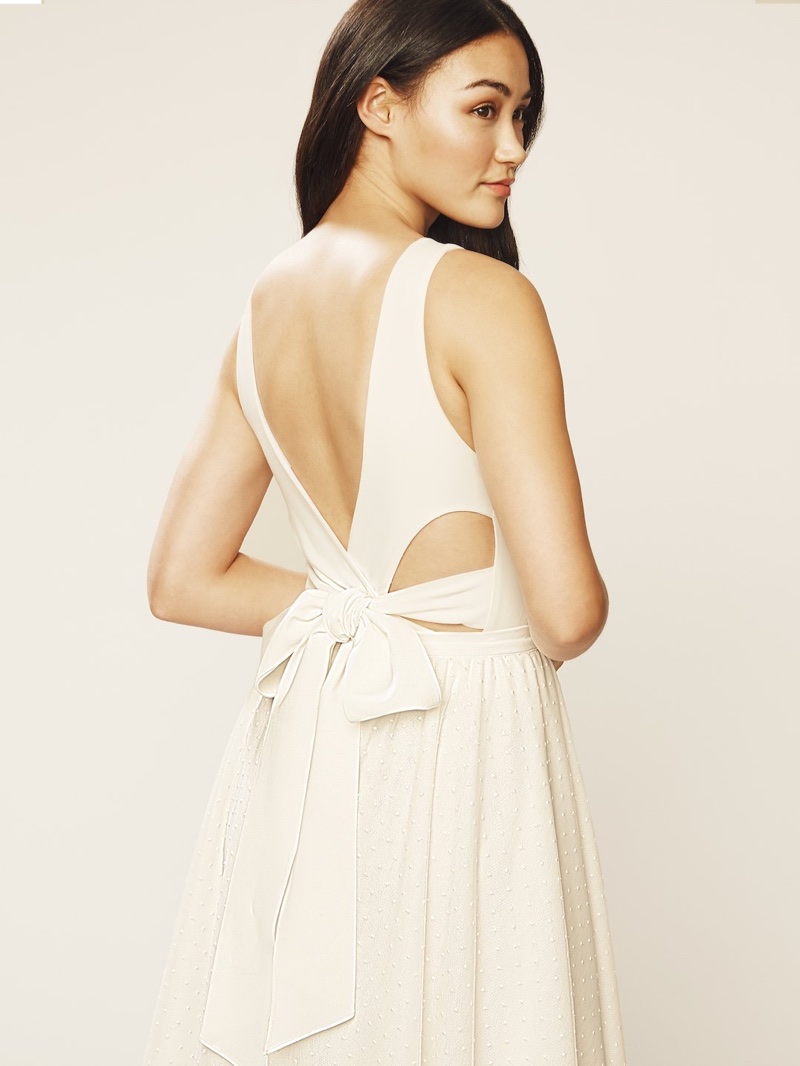 SJP by Sarah Jessica Parker Bow Back Bodysuit $295
This sleeveless bodysuit comes with a crewn neckline and strappy bow accent at the back.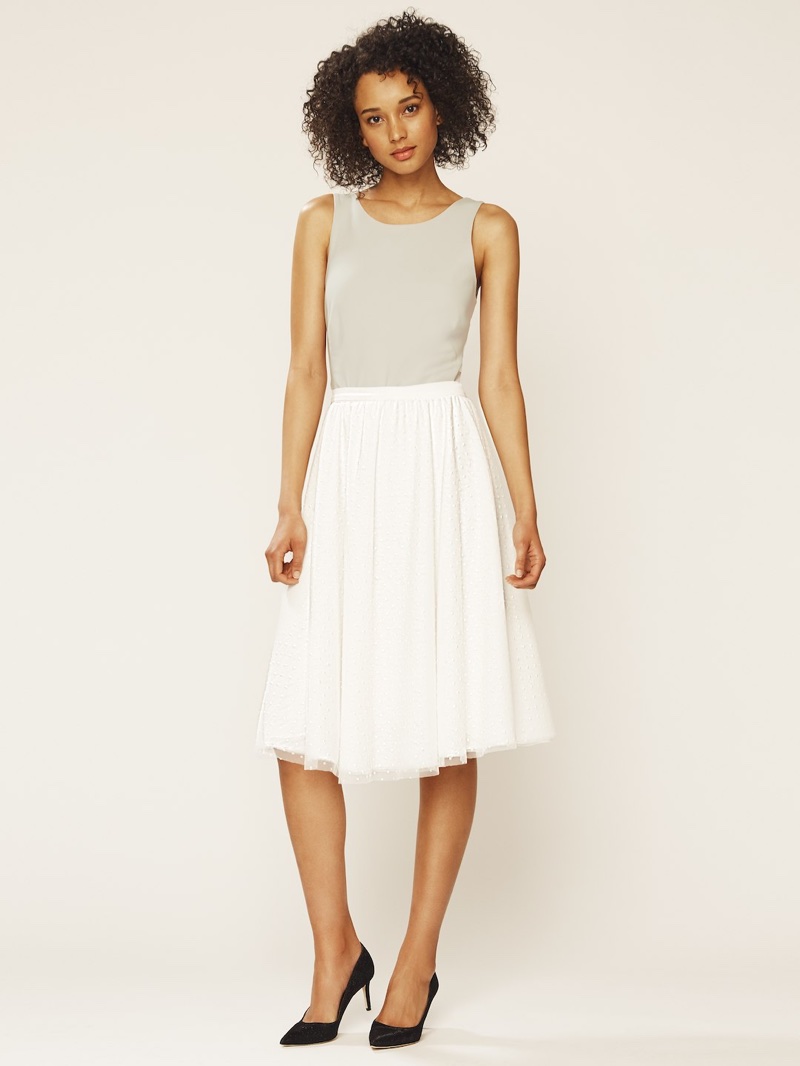 SJP by Sarah Jessica Parker Ten Layer Skirt $475
A pleated skirt features a banded waist as well as an A-line silhouette.
comnum(0) tbcount(0) tbcount(380)
Categories:
Other Brands
comnum(0) tbcount(0) tbcount(389)
Categories:
Other Brands
We knew it was coming; it was just a matter of time. Meet the Chanel Boy Square WOC from the Spring Summer 2018 Collection Act 2. So the last time, we talked about the Chanel Classic Square WOC and we did a comparison with the normal WOC. It's a must-read article!
Just for the information, there are certainly more leathers, colors and styles available via the boutiques. Check with the SA's.
The Design
A quick summary – what's the Square WOC? The Square WOC is actually like the normal WOC's, but it has a different shape. The interior is different as well. For the full comparison, read this article: Chanel Square WOC versus original WOC.
The Boy Square WOC features the same elements like the original Boy WOC. It comes with a front flap and the edges are striped. The center is crafted with the iconic Boy Clasp. You can carry the bag on your shoulder with the woven chain leather strap. Or even cross body.
This bag is taller than the original WOC, but it's smaller in width. The Boy Square WOC measures 5.7' x 6.7' x 2.4' inches while the original Boy WOC measures 4.8' x 7.6' x 1.4' inches. I really like the Square WOC as it gives you a unique yet fresh experience. And by the way, not a lot of people are carrying this bag right now.
The Interior
The interior of the Boy Square WOC is different than the original WOC. Inside you will find a zip pocket, central compartment and credit card slots. The structure is not the same though. And also, it can fit an iPhone 7+.
The Prices And Sizes
The style code is A84433, measuring 5.7' x 6.7' x 2.4' inches. The lizard version is priced at $6300 USD, €5350 EUR, £4810 GBP, $8990 SGD, $47000 HKD, 27360 MYR via Chanel boutiques.
comnum(0) tbcount(0) tbcount(370)
Categories:
Other Brands
Designer Bags, Wallet, Purse, Belt & Accessories Official Site, Best Price & Quality, Free Worldwide Shipping, Free Returns. Every Bag Is A Work Of Art - Handmade - Cowhide Art - Can Custom-Made

Categories

New Posts

Hot Posts